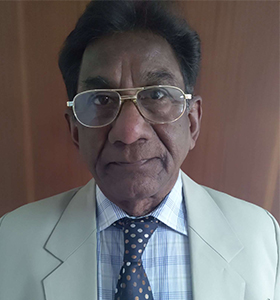 Subrahmanyam Bhima
President
National Federation of State Cooperative Banks (NAFSCOB) India
Bhima Subrahmanyam has been associated with National Federation of State Cooperative Banks (NAFSCOB),India since 1982. He is the CEO/Managing Director of NAFSCOB since 1990. Prior to joining NAFSCOB, Mr. Bhima has been associated with reputed institutions viz., IIM Ahmedabad, ISRO and NIRD in India. He has authored over 100 articles, research papers .occasional papers etc. for internal purposes and participated in around120 domestic & international conferences /workshops/Seminars. He has been very active supporter of International Cooperative Alliance, Belgium, International Cooperative Banking Association (ICBA) ICA, APRACA, Thailand, NEDAC, Thailand ,IRU, Germany etc. He is elected as President of ICBA on 12-10-2019 in Kigali, Rwanda. He was born and brought up in Bapatla, Guntur District, Andhra Pradesh. He graduated from Hindu college, Guntur and post graduated from Andhra University in 1969. As President, ICBA , he has recently commissioned & completed the following two studies:
1. Regulation and Sustainability of Cooperative Banks: A cross Country Study
2. Sustainable Development Goals & Objectives: Contribution of Cooperative Banks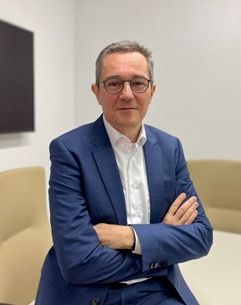 Dr(Prof) Hans Groeneveid
Vice-President
Rabobank
Prof. Hans Groen Director International Cooperative Affairs at Rabobank and Professor Financial Co-operatives at Tilburg School of Economics and Management. Previously, he worked as manager and academic researcher at the Dutch Central Bank in the monetary and banking supervision department, respectively. He holds a PhD in monetary economics from Maastricht University. He is thrilled to investigate the links between banks and monetary policy. Besides, He is  Board member of the International Raiffeisen Union (IRU) in Germany, Chairman of the Academic Advisory Board and the Cooperative Identity Forum of European co-operative banks in Brussels. He has performed contracted research for the International Cooperative Alliance and the European Association of Cooperative Banks in Brussels.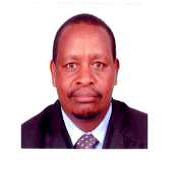 George Magutu Mwangi
Vice-President
Nominated by: Kenya Union Of Savings & Credit Co-operatives Ltd. (KUSCCO)
Mr. Magutu is the Treasurer of New Fortis SACCO from 2003 to todate; Elected Board Member of KUSCCO in 2008 and served as the Chairman of Business Sub-Committee from 2008 - 2011. In 2012-to-date, elected the National Chairman of KUSCCO Limited. Mr. Magutu joined ICA board in the year 2018. Under his watch, the Asset of KUSCCO increased from USD 57,027,321 in 2012 to USD 134,430,961 in 2018; Membership of SACCOs increased to 3,685 from 2,536. Mr. Magutu successfully completed ICUDE Programme in Bahamas, United States of America in July, 2019. Has attended various international seminars and has a vision for SACCOs in Kenya to be the best in the world.
Ahmed Mohiuddin
Vice-President
National Cooperative Union of Bangladesh(BJSU)
Mr. Ahmed Mohiuddin, Vice-President, Nominated by National Cooperative Union of Bangladesh(BJSU). He has been involved with cooperative societies and it's welfare for the last 30 years since 1989, and have been constantly learning and improving the ways to make cooperative an efficient, credible and renowned name in the country. For his expertise and leadership, He has been elected 4 times in a row at Bangladesh Samabaya Bank Limited (BSBL), the only government approved cooperative bank in Bangladesh - serving more than 20 million cooperative members at present. He worked from root level to field offices where he learned the actual need and expectations from a cooperative body as well as a financial institution.
Board Members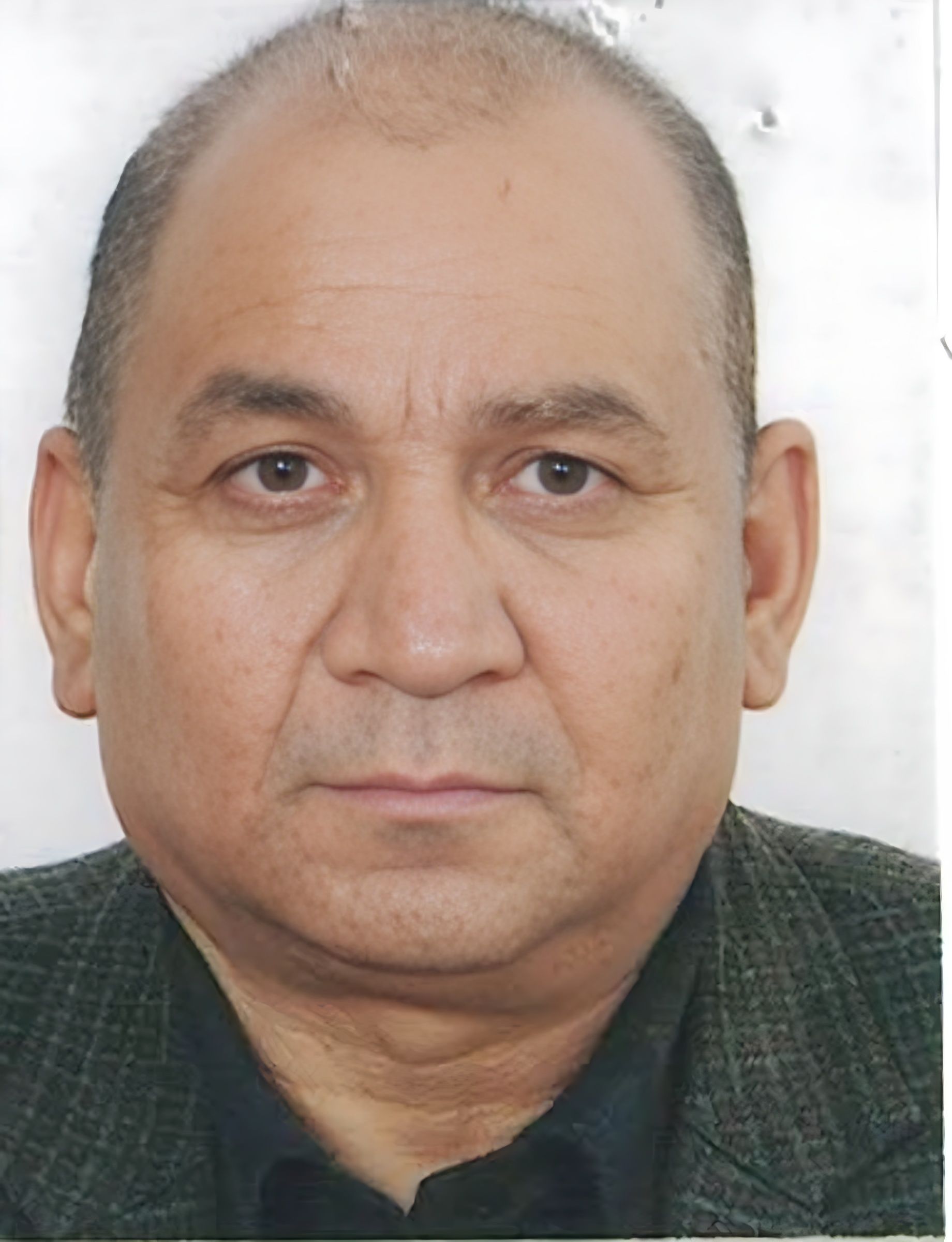 Mr. Krishna Bahadur Upreti
National Cooperative Bank Ltd., Nepal
Mr. Krishna Bahadur Upreti (KB Upreti), born in 1963 in a family with agricultural background at a small village in Nepal has today been able to establish his name as a prominent leader in cooperative sector in the country. He completed his basic study in the village and came to the capital city for further study. He completed his masters in 2011. He had leadership qualities since his student life. His early career began with social work, journalism and teaching as well. Later he realized the need to move towards a broader sector to serve the community.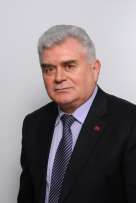 Mieczyslaw Grodzki
Nominated by: National Co-operative Council - NCC
Dr. Eng. Mieczysław GRODZKI, construction engineer by education, was involved in many cooperative initiatives particularly in banking, housing, and handicrafts sectors. He was chairman of Supervisory Council of the Cooperative Bank in Piaseczno, deputy chairman of the Supervisory Council of "Franciszek Stefczyk" Auditing Union of Cooperative Banks and in 2017 he was elected President of the Board of NCC. He was also active in other cooperative, employers' and professional organizations. He participated in the works of the Parliamentary commission for cooperative legislation. In 2017 he was elected to the Board of Cooperatives Europe and the Executive Committee of ICAO. As president of the Board of NCC, the apex organization of cooperatives of all sectors in Poland, Mr. Grodzki is authorized to represent on the international level all Polish cooperatives including cooperative banks.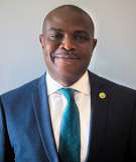 Kabir Ayinde-Tukur
Nominated by: Cooperative Mortgage Bank Ltd. (CMB)
Mr. Kabir Ayinde Tukur is currently the MD/CEO of Cooperative Mortgage Bank Ltd. He is a seasoned Banker of over 30years and an alumni of Kaduna Polytechnic, Kwara Polytechnic and Harvard Business School, USA. He started his banking career in 1986 with Savannah Bank Nig. Plc. and has worked in various departments at different levels. He seats on the Board of some other companies.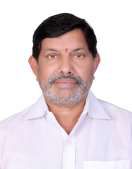 Ravinder Rao Konduru
Nominated by: National Federation of State Cooperative Banks (NAFSCOB)
Sri Konduru Ravinder Rao is holding the post of President of the Telangana State Cooperative Apex Bank Ltd for one of the Prime Agrarian State in South India, the newly formed Telangana State, Hyderabad. Having flair and interest towards the Agricultural financing and knowing the status and conditions of the farming community, he entered into Cooperative Financing Institution at his native village (Gambhiraopet, Karimnagar District, Telangana State), the lowest level of the Primary Agriculture Cooperative Credit Society (PACS), which is the conglomeration of farmers, who borrow credit for agriculture from a District level cooperative Bank (DCCBank). Having proven his leadership at the Primary Cooperative level, he was unanimously elected as President of the District Cooperative Central Bank, Karimnagar in the year 2005.
---